Each year, the Space Symposium commemorative space art poster is a treasured keepsake. Talented artists submit concepts well in advance of the event and compete for this honor. The 36th Space Symposium poster was designed by artist Richard Green from Seattle, Washington. Of note, Richard has designed several of our posters over the years.
The poster will be distributed to Symposium attendees at the Space Foundation booth, in the Lockheed Martin Exhibit Center Pavilion. In addition to being used as a poster, Green's artwork is driving the design for all 36th Space Symposium advertising, collateral, signage and promotional materials, as well as for this website.
Download: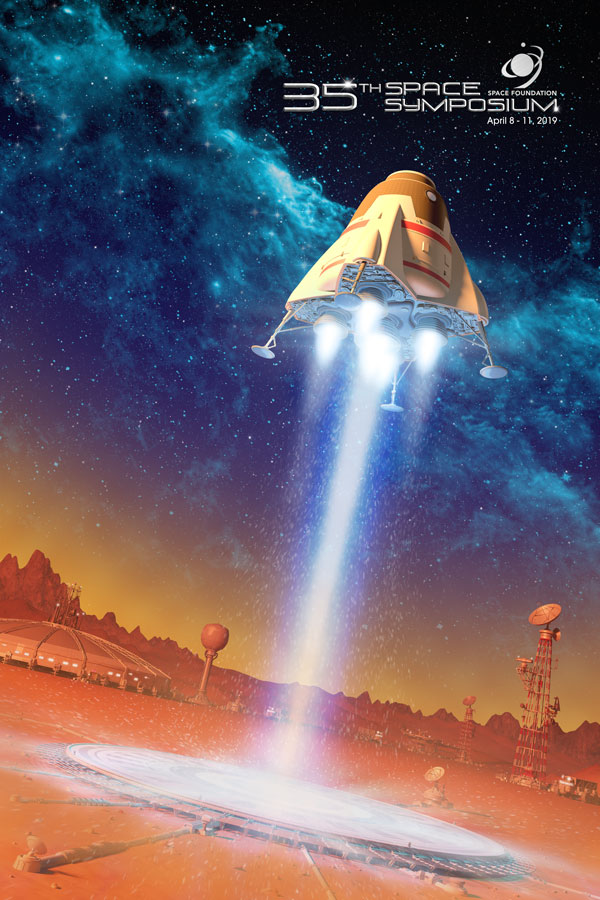 About the Artist: Richard Green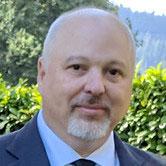 Richard Green is an accomplished digital artist who brings his passion for aerospace and technology to life in his award-winning work. Over the course of three decades, he has created a portfolio that has inspired and awed with technically accurate illustrations and 3D models, as well as fantastic, futuristic 3D graphics, illustrations and animations.
His work for the Space Foundation began in 2009 as the featured artist for the 25th Annual Space Symposium poster. He also created poster art for the Space Symposium in 2012, 2013 and 2019.
In 2009 Richard was awarded the "Neutrino Prize" in CERN/ATLAS worldwide animation competition and his work has been published in Popular Science and Scientific American. He has worked with industry leaders such as the U.S. Air Force Space Command, Paccar, Loctronix, LucasArts Entertainment & Lucas Learning, Ltd., Sony Online Entertainment, Activision, and 2K Games.
Richard earned a degree in Industrial Design from Art Center College of Design in Pasadena, California and his favorite (real and fictional) space ships are the Saturn V rocket and the Millennium Falcon.
He is always accepting new clients in the Aerospace Industry for 3D, illustration, motion graphics and animation projects. You can see his illustration and motion graphics work at "artbot.com."
A Rich History of Design
To date, the Space Foundation has issued 21 Space Symposium posters, starting in 1999. The subject matter has ranged from actual space photographs to fantastical visions of the future to stunning starscapes.