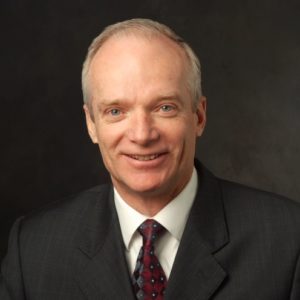 Charles Precourt
Vice President, Propulsion Systems
Northrop Grumman
Charlie Precourt is the vice president of Propulsion Systems for Northrop Grumman's Launch and Missile Defense Systems. He is responsible for key programs including the solid rocket booster for NASA's Space Launch System, Trident II (D5) and Minuteman III strategic missile product lines, the Ground-based Midcourse Defense program and commercial rocket motors and products.
Charlie joined Northrop Grumman in March 2005 as vice president, Strategy and Business Development, and was responsible for business market analysis, developing new customer and market opportunities and matching Northrop Grumman's capabilities and synergies to customer requirements.
Before coming to Northrop Grumman, Charlie had a distinguished 15-year career with NASA. He is a veteran of four space flights—including two as mission commander—and has logged more than 932 hours in space. He was also deputy program manager for the International Space Station, chief of the astronaut corps and director of operations for NASA at the Gagarin Cosmonaut Training Center in Star City, Russia.
He also served for 23 years with the U.S. Air Force, retiring as a Colonel. He is a graduate of the U.S. Air Force Test Pilot School at Edwards Air Force Base and flew as a test pilot on the F-15E development program. Charlie was an F-15 pilot/instructor/flight commander in Europe and an instructor pilot at both Reese and Edwards Air Force Bases.
Charlie earned a bachelor's degree in aeronautical engineering from the U.S. Air Force Academy, a master's degree in engineering management from Golden State University and a master's in national security affairs and strategic studies from the U.S. Naval War College. He also attended the French Air Force Academy in 1976 as part of an exchange program. He is fluent in both Russian and French.
---
Related Sessions
Panel: The Launch Providers
Tuesday, March 31, 2020
11:00 am - 12:00 pm
Track: Symposium Program
---