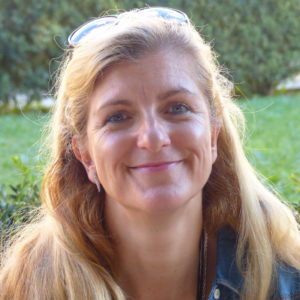 Dr. Bianca Hörsch
Chief Digital Officer
European Space Agency (ESA)
Dr. Bianca Hörsch became Chief Digital Officer of the European Space Agency (ESA) in 2018. She is Advisor to ESA's Director General on Digital Transformation, responsible for the development and evolution of ESA's Digital, ICT and AI Strategies. She chairs ESA's Information Technology Governance Board and leads the data and information management policy.
Before becoming CDO, Dr. Hörsch worked as Mission and Programme Manager for 15 years in ESA's Earth Observation Centre in Italy. She managed the Copernicus Sentinel-2 mission, ESA's Data Exchange Programme with European National and International Space Agencies, as well as ESA Member States contributing missions to the Copernicus Programme. Her team received awards from JAXA and KARI for advancing the collaboration in earth observation.
Dr. Hörsch studied Geosciences at the University of Bonn and at UCL in London. She worked from 1998 to 2003 for the German Aerospace Centre DLR in Cologne, leading biodiversity research projects in Namibia and South Africa. She obtained her PhD within a geoinformatics scholarship programme, developing a multi-scale earth observation image processing and geospatial data model in Switzerland.
---
Related Sessions
Panel: AI and Big Data
Thursday, April 2, 2020
3:30 pm - 4:15 pm
Track: Symposium Program
---