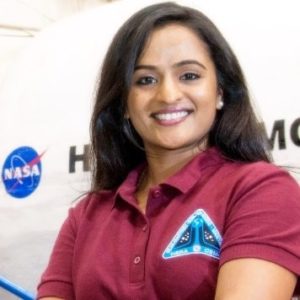 Dr. Kavya Manyapu
Flight Crew Operations and Test, CST-100 Starliner Program
The Boeing Company
MER Duty Officer, ISS Program
Passionate about human space exploration and working towards making space accessible and affordable building the next generation CST-100 Starliner Spacecraft.
Comprehensive hands-on engineering and research background with 9+ years' experience in Human Spaceflight. Strong technical, leadership, and team skills in Spacecraft and Test Operations, Systems Engineering, Human Systems Integration, and Spacesuit technology.
Committed to innovate and advance space technology, with belief in the applicability of space research for the betterment of our planet while inspiring the next generation of explorers through space and STEM advocacy.
---
Related Sessions
New Generation Space Leaders: Plotting Your Apogee
Tuesday, March 31, 2020
2:00 pm - 3:30 pm
Track: New Generation Space Leaders
---