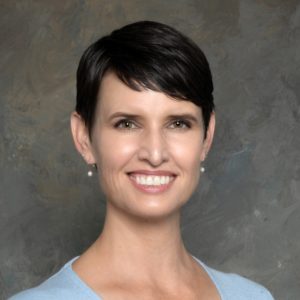 Janna Lewis
Senior Corporate Counsel
Northrop Grumman
Janna Lewis is a technology strategist with over 17 years of experience counseling clients in the aerospace, defense, and commercial sectors. She has worked with companies across the space and satellite ecosystem, including Facebook and Northrop Grumman. She has unique, cross-sector expertise in guiding technology development, partnerships, and commercialization initiatives, as well as risk analysis, spectrum licensing, and regulatory compliance. Along with satellite communications and launch technologies, Janna's industry experience includes unmanned aircraft, additive manufacturing, C4ISR architectures, cloud-based and transformational computing, and cyber security.
At Northrop Grumman, Janna is senior corporate counsel, intellectual property (IP), where she facilitates innovation and strategic partnerships that accelerate defense and commercial capabilities. She guides IP strategy development, negotiates complex IP and data rights elements of government, international, and commercial contracts, and manages Northrop Grumman's renowned IP portfolio for the Mission Systems Sector.
Janna frequently writes and speaks about the evolving aspects of technology in the satellite and aerospace industries, and has been recognized for her tenacious, results-oriented approach to client counseling and her commitment to diversity in the space industry.
---
Related Sessions
New Generation Space Leaders: Leadership Exchange "Speed Mentoring"
Monday, March 30, 2020
2:00 pm - 4:00 pm
Track: New Generation Space Leaders
---