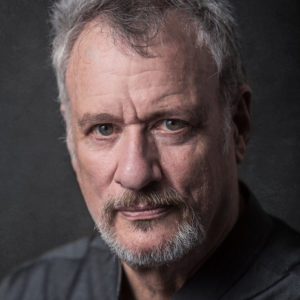 John de Lancie
Writer/Director

John de Lancie is an American actor, director, producer, voice artist and writer. As an actor he has performed in a couple hundred TV shows and a dozen movies. He is most well-known for his role as "Q" in Star Trek, Breaking Bad, and for the younger generation, My Little Pony. John has been a member of: The Mark Taper Forum, American Shakespeare Festival, Seattle Repertory Theatre, and South Coast Repertory. He has also performed and written programming for numerous symphony orchestras: New York, Chicago, Philadelphia, Cleveland and Los Angeles. John and Leonard Nimoy owned a production company, Alien Voices, that produced TV and audiobooks of classic science fiction novels.
John's latest project is about the 2005 Dover, PA Intelligent Design Trial. It's a play that draws a clear understanding between what is science and what is faith.
But when all is said and done, he would rather be sailing. 
---
Related Sessions
Space Technology Hall of Fame Luncheon
Wednesday, April 1, 2020
12:15 pm - 1:45 pm
Track: Meal Event, Symposium Program
---