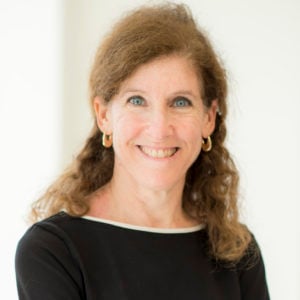 Karen Feldstein
Deputy Associate Administrator for International and Interagency Relations
NASA
Karen Feldstein is the Deputy Associate Administrator for International and Interagency Relations for the National Aeronautics and Space Administration (NASA).  She is responsible for supervision and management of all aspects of the office including NASA's interaction with Executive Branch offices and agencies, international relations for each of NASA's Mission directorates, administration of export control and international technology transfer programs, and support of NASA advisory councils and committees.
Prior to her appointment as Deputy Associate Administrator for International and Interagency Relations, Ms. Feldstein served as Director of the Science Division in NASA's Office of International and Interagency Relations (OIIR), coordinating international activities in support of NASA's Science Mission Directorate.  In addition to working with long-standing partners in Europe, Asia, and Canada, she led on behalf of the agency NASA's engagements and new partnerships throughout Asia, the Middle East, Africa, and Latin America.
Ms. Feldstein previously served as Deputy Director of OIIR's Space Operations Division and Executive Director of the NASA Advisory Council.  Ms. Feldstein also served in Paris, France, as the NASA European Representative.  In this capacity, she was NASA's representative to spacefaring European nations, the European Space Agency, and other European institutions to facilitate NASA aeronautics and space objectives in Europe. 
Ms. Feldstein entered Federal government service as a Presidential Management Intern, beginning her NASA career as a policy analyst in the Office of Space Science and Applications before moving on to the Office of External Relations (OER).  In OER, she worked for nearly a decade as an analyst and international liaison for a range of NASA programs, including human spaceflight, space science, and space transportation. 
Prior to joining NASA, Ms. Feldstein served as a management consultant with the Washington, D.C., office of a New York-based consulting firm.  In that capacity, she co-authored a management text published by John Wiley & Sons, Inc., of New York, and published numerous articles. 
Ms. Feldstein earned her M.A. in International Relations from the Paul H. Nitze School of Advanced International Studies (SAIS), Johns Hopkins University, in Washington, D.C.  She completed her undergraduate studies at Tufts University in Medford, Massachusetts.  A member of the U.S. Government's Senior Executive Service, Ms. Feldstein has received numerous NASA awards, including the coveted, astronaut-bestowed personal award known as the Silver Snoopy. 
---
Related Sessions
Panel: Policy Principles for the Artemis Program
Wednesday, April 1, 2020
4:00 pm - 4:50 pm
Track: Symposium Program
---