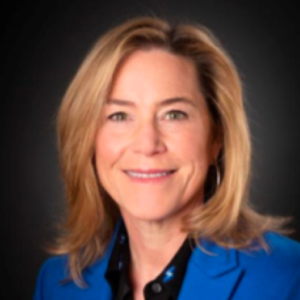 Lisa Wood
Director, Space Sciences
Ball Aerospace
Lisa Wood is the director of space sciences for Ball Aerospace. In this role, Wood is responsible for key customer and stakeholder engagement in the Washington DC area and beyond. Her focus lies heavily on civil space advocacy as she works closely with the enterprise to implement stakeholder strategies, support strategic planning, and develop proposal and pursuit strategies.
Wood joined Ball after a distinguished 30-year career of government service at NASA. Most recently, she served as a senior technologist in the Office of the Chief Technologist at NASA Headquarters in Washington, DC. In this role, Wood was the liaison to the NASA Science Mission Directorate, providing strategic planning to ensure technology investments within each science
division were aligned with current space policy, Decadal Survey recommendations and Agency priorities. Prior to that role, Wood was the Associate Director of Mission Planning and Technology Development at NASAs Goddard Space Flight Center for the NASA Earth Sciences Division, where she directed the Division's activities associated with the definition, development and implementation of airborne and space mission concepts for competed and directed opportunities.
Wood holds a B.S. in Aerospace Engineering from the University of Michigan, an M.A. in Science, Technology and Public Policy from George Washington University and an M.A in Secondary Education, Mathematics from Trinity Washington University.
---
Related Sessions
New Generation Space Leaders: Leadership Exchange "Speed Mentoring"
Monday, March 30, 2020
2:00 pm - 4:00 pm
Track: New Generation Space Leaders
---