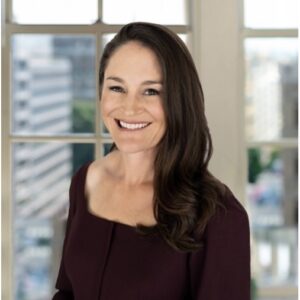 Jamie De Coster
Director
Pallas Advisors
Jamie De Coster is a Director at Pallas Advisors, a strategic advisory firm specializing in national security, defense, and innovation. In this role, she is a trusted advisor to mission-driven public and commercial organizations in the areas of strategic communication, organizational leadership, and campaign planning. She also supports the Pallas Foundation for National Security Leadership, which educates and develops the next generation of national security leaders from traditionally under-represented groups.
Prior to joining Pallas, she served as the Director of the Commander's Action Group at U.S. Army Special Operations Command. She previously worked in the intelligence community and as a Special Advisor to the Commander of International Security Assistance Forces in Afghanistan and to the Commander of U.S. Central Command. With a background as a Surface Warfare Officer, Jamie has over 18 years of active and reserve time in the U.S. Navy. Now a Commander in the Navy Reserves, she specialized in the Aegis Combat System, Tomahawk Land Attack Missiles, and Ballistic Missile Defense.
Jamie holds a PhD in International Relations from Tufts University's the Fletcher School of Law and Diplomacy and a Bachelor of Arts in Political Science from the University of Southern California. She has written commentary for the New York Times and in 2011 was named as one of the Top Nine most influential international professionals under 33 for her military service in Afghanistan.
---
Related Sessions
One on One with Nishita Henry
Thursday, April 7, 2022
2:15 pm - 2:30 pm
Track: Symposium Program
---