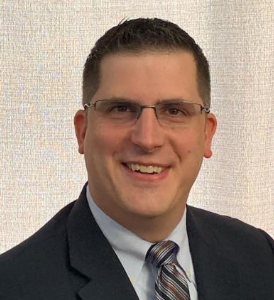 Jeffrey Schrader
President
SEAKR Engineering & Blue Canyon Technologies
Jeff is responsible for managing BCT's leading commercial small satellite technology and SEAKR's electronics and technology integration capabilities, thus providing Raytheon Intelligence & Space (RI&S) a comprehensive provider of space-based capabilities across commercial and government markets. Combining these businesses under one leader will help to streamline our endeavors and continue our integration efforts.
Prior to being selected for his current assignment, Jeff served as the Vice-President for Requirements and Capabilities for the Space & C2 Systems Strategic Business Unit. In that role, Jeff was responsible for developing and executing growth strategies across the U.S. Department of Defense and Intelligence Communities, International and Civilian Space Command and Control markets. He provided critical thought leadership to shape and lead market trends while maintaining a thorough understanding of customer environments.
Jeff comes to RI&S from General Dynamics Mission Systems (GDMS) where he served as the business area director for Space Command and Control. In that role, Jeff was responsible for strategy, business development, teaming, capture, program management and business matters for GDMS Space Systems. Prior to joining GDMS, Jeff was the executive director for DoD Special Access Programs at ManTech International Corporation. Before entering industry, he served 13 years as a federal civilian with the Department of the Air Force where he led major weapon systems acquisitions.
Jeff holds two master's degrees in finance/international business and national resources strategy from the University of Cincinnati and the National Defense University, respectively, and earned his bachelor's degree in supply chain management from Bowling Green University.
---
Related Sessions
International Space Collaboration Luncheon
Wednesday, April 19, 2023
12:15 pm - 1:45 pm
Track: Meal Event, Symposium Program
---