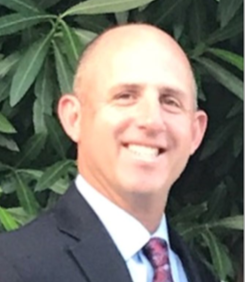 Mike Rokaw
President
VOX Space
Mike is the President for VOX Space. He is responsible for the execution of all VOX Space activities to include Programmatics, Engineering, Payload Operations, Business Development, Business, Finance and Contracts. He is responsible for technical execution of primary and rideshare missions for VOX Space customers that have purchased a launch for their respective spacecraft. Mike joined VOX Space in June of 2020.
Prior to joining VOX, Mike was the Director of the Special Programs Business product line for Raytheon Technologies. He was responsible for the Space Control and Space Protection investment portfolios, Trident Missile Rad-Hard electronics and the Blackjack OPIR development. He successfully initiated development programs for multiple space control efforts.
Prior to joining Raytheon Technologies, Mike spent 25 years in the Air Force. His career started in rocket motor technologies and branched into communication satellite operations and development to include Milstar AEHF, TSAT and NRO satellites. During his time in Space Superiority he created an SSA analytical modeling tool used to quantitatively define the benefit of SSA sensors. As a Program Manager, he stood up the Geostationary Space Situational Awareness Program. Upon graduation from the Naval War College, he worked for the Chairman of the Joint Chiefs of Staff as the space budgeting analysis lead. In his last assignment, he was responsible for the GPS Space Vehicle Division. In a span of 18 months he was responsible for launching 6 GPS IIF satellites. The fastest launch cadence in 20 years for GPS. Additionally his team turned around the GPS III satellite development culminating with Initial Launch Capability. He was additionally responsible for standing up the GPS IIIF follow on procurement.
Mike has a BS in Aeronautical Engineering for the United States Air Force Academy as well as three Masters degrees from UCCS (MBA), AFIT (Space Systems) and the Naval War College.
Mike is a cyclist and tennis player. He is heavily involved with fundraising for the National Multiple Sclerosis Society and is the California Captain for Team Left Hand. In addition, he is on the Jack Kramer Club Board of Directors for tennis. He is happily married and has a daughter and a son.
---
Related Sessions
New Generation Space Leaders: Leadership Exchange "Speed Mentoring"
Monday, August 23, 2021
2:00 pm - 4:00 pm
Track: New Generation Space Leaders
---