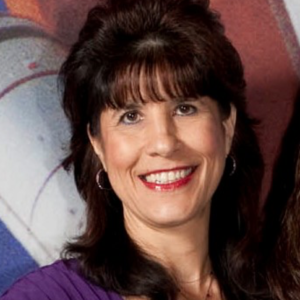 Suzanne Cunningham
Strategy and Integration Manager for Communication and Public Engagement
John F. Kennedy Space Center
Ms. Suzy Cunningham is Kennedy Space Center's (KSC's) Strategy & Integration Mgr. for Communication and Public Engagement (CPE). She works with NASA, Industry, Academic, DoD, & other leaders to research community, Center, & organizational issues/initiatives. She determines KSC and/or Agency impacts and collaborates to develop strategic approaches/recommendations that synergize efforts/best utilize resources. She's the 1st KSC Spaceport Summit Gov't Chair, and NASA liaison for American Institute of Aeronautics & Astronautics (AIAA), National Space Club (NSC), Astronaut Scholarship Foundation, and American Space Museum & Walk of Fame.
Ms. Cunningham was previously KSC's Strategic Planning Mgr. where she advised Sr. Mgt. on KSC strategic planning activities/analyses concerning present & future KSC operations and development, and facilitated development of Center-wide strategic policies & initiatives.  She was also strategic planning liaison to Air Force 45th Space Wing (45 SW), and was a Space Florida (SF) Board Advisory Member     
Prior to this, Ms. Cunningham was KSC's Lead for Partnerships & Industry.  She led a team in establishing & maintaining strategic partnerships with NASA, Industry, Academia, DoD, & other state/federal entities.  She was KSC's liaison to Governor's Commission on Future of Space & Aeronautics in Florida, and the KSC SF liaison.  She was also a Sr. technical expert on NASA Engineering and Safety Center (NESC) Orbiter Thermal Protection System (TPS) Gapfiller Assessment Group.
Before this, Ms. Cunningham was Acting Deputy and Senior Spaceport Manager for KSC/45 SW Cape Canaveral Spaceport Planning & Customer Service Office.  She established the office, including briefings to KSC/45 SW Sr. Mgt & White House Office of Science & Technology Policy (OSTP).  She was the customer's primary interface for facilities/services for launch, test, & technology development.  She was also a NASA technical expert on STS-107 Columbia Mishap Investigation/Reconstruction Team and NESC Space Shuttle & International Space Station Recurring Anomalies Team.
Ms. Cunningham was previously a KSC Advanced Development & Shuttle Upgrades Project Mgr.  Her projects included Orbiter TPS and bio-regenerative exploration.  Her teams published on material/process improvements, presenting at 1999 International Astronautical Federation Congress in Amsterdam. 
She served as an Executive Intern to KSC Director Robert Crippen in 1994.
Ms. Cunningham has received NASA's Government Invention of the Year Award, Exceptional Service and Exceptional Achievement Medals, Center Director's "Gold Dollar" Award, NASA's "You Make a Difference" award, and Air Force 45SW Operational Readiness Inspection Award. She's also an Associate Fellow of AIAA. 
Prior to her position at KSC in 1986, she worked as an Aerospace Engineer at Allison Gas Turbine.
Ms. Cunningham completed a Bachelor of Science in aerospace engineering from the University of Missouri-Rolla, and a Master of Science in space systems operations from the Florida Institute of Technology.
Ms. Cunningham is active in education/outreach.  She mentors K-12 students/new hires and represented KSC on Agency Outreach teams. She enjoys touring students, dignitaries, etc., sharing NASA's story. She's also a singer and performs for NASA, AIAA, NSC, etc.  She's a member of NSC, Women in Aerospace, and AIAA (Space Transportation Technical Committee & Management Integration and Outreach Committee).
She resides in Merritt Island near the nation's Spaceport with her husband Phil.
---
Related Sessions
New Generation Space Leaders: Leadership Exchange "Speed Mentoring"
Monday, August 23, 2021
2:00 pm - 4:00 pm
Track: New Generation Space Leaders
---