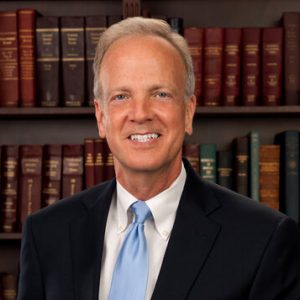 The Honorable Jerry Moran
Senator
United States Senate
Jerry Moran has been serving Kansans in the United States Senate since 2011. Throughout his tenure in the Senate, he has been a vocal advocate for pro-growth, pro-job policies to make certain businesses can succeed, including those in rural areas. He previously served seven terms in the United States House of Representatives.
Sen. Moran serves as the lead Republican on the Senate Appropriations Subcommittee on Commerce, Justice, Science, and Related Agencies, which allows him to lead funding and oversight decisions that impact a host of agencies, including NASA, NOAA and NSF. Through his leadership, Sen. Moran is dedicated to making certain NASA has the support and resources it needs to effectively and efficiently complete its mission. Sen. Moran also advocates for priorities that advance the effectiveness of our nation's scientists and medical researchers, and the competitiveness of our country and the economy.
One of Sen. Moran's priorities in Washington, D.C. is supporting the crucial Kansas businesses and workers in aerospace and aviation. As Ranking Member of CJS Appropriations having a seat on both the Commerce Subcommittee on Aviation and Space, and Defense Appropriations Subcommittee, he is well positioned to be an effective advocate through his distinct committee assignments. Additionally, he serves as co-chair of the Senate Aerospace Caucus and Space Force Caucus.
Through these multifaceted roles, Sen. Moran advocates for the aviation and aerospace industry and the many Kansans who work to support our vital manufacturers and suppliers. Sen. Moran's advocacy has helped universities and organizations across Kansas secure grants and contracts from the federal government to increase research, design and manufacturing capabilities in the aviation sector, and has worked to aid this invaluable sector through the COVID-19 pandemic.
Before his election to public office, Sen. Moran attended Fort Hays State University and later the University of Kansas, where he completed a degree in economics. After an early career as a banker, he received his J.D. from the University of Kansas School of Law. Jerry and his wife Robba live in Manhattan, Kansas, and have two daughters – Kelsey and Alex.
---
Related Sessions
Featured Speaker: The Honorable Jerry Moran
Tuesday, August 24, 2021
9:30 am - 9:50 am
Track: Symposium Program
---