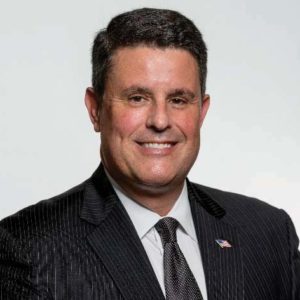 Peter Trainer
Vice President and General Manager, Air Force Solutions
BAE Systems
Pete Trainer is the Vice President and General Manager of the Air Force Solutions business area within the Intelligence & Security (I&S) sector of BAE Systems, Inc.
Pete, a long-time defense executive and career Air Force officer, leads a unit that provides the U.S. Air Force and combatant commands with innovative solutions to help modernize, maintain, test, and cyber- harden aircraft, radars, missile systems, and mission applications that detect and deter threats to national security.
Pete joined BAE Systems in May 2018, after overseeing business development, management, and strategy for SAIC's $220 million Air Force Operations business. Prior to that role, he served as Vice President and Sector Director of the Defense Services Sector at Scitor Corporation.
Pete served 30 years in the Air Force on active duty and in the reserves. He most recently served on the Air Force's Legislative Liaison staff advocating for space, intelligence, and missile programs to Congress. He culminated his military career in the rank of Colonel as the Senior Individual Mobilization Augmentee to the Director of the National Reconnaissance Office.
Pete's commitments to serving the military and supporting aerospace technologies extends beyond the workplace. Pete is the Vice Chair of the Board of Directors for The Citadel School of Humanities and Social Sciences. He is also on the Board of Directors of The Space Foundation.
Pete has a Bachelor of Science degree in biology from The Citadel. He is also a graduate of the U.S. Air Force's Air War College.
---
Related Sessions
Space Warfighters Luncheon
Tuesday, March 31, 2020
12:15 pm - 1:45 pm
Track: Meal Event, Symposium Program
---