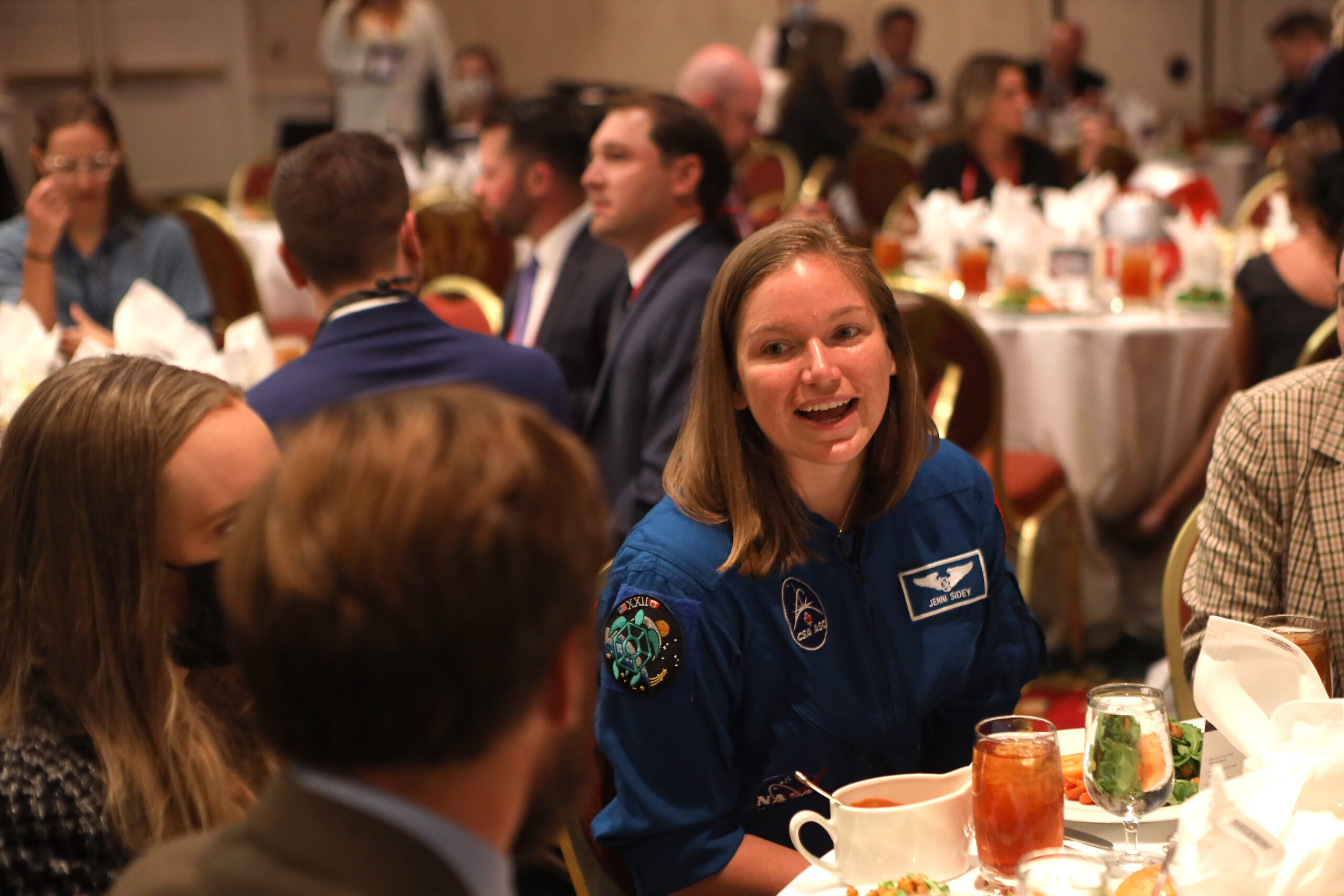 Bringing together leaders from commercial, government and military space from around the world, the Space Symposium provides a forum to discuss, address and plan for future achievements in space. The Space Symposium program delivers exclusive networking and engagement opportunities with influential participants in one convenient and extraordinary venue. Space Symposium luncheons and dinners provide additional contact with influential participants.
Government Affairs Breakfast
Tuesday, April 5, 2022 7:15 am - 8:30 am
The Government Affairs Breakfast is a unique opportunity for attendees to enhance their networking opportunities by engaging with government, military, and industry representatives on public policy issues. Discussion focuses on topics critical to the government affairs community with a senior official as featured speaker.
Tuesday, April 5, 2022 12:15 pm - 1:45 pm
With deep space exploration at the forefront of our future, the need for groundbreaking technologies, international collaborations and industry growth are imminent. Join us for a stimulating discussion about the way ahead.
Corporate Partnership Dinner
Tuesday, April 5, 2022 7:30 pm - 9:00 pm
At the Corporate Partnership Dinner, we salute all the companies that support the Space Foundation throughout the year. Their donations, in-kind contributions, and volunteer efforts are essential to the success of the Space Foundation's programs. The financial backing and on-going participation by corporate members in Space Foundation programs have helped us grow into the leading organization we are today.
Corporate membership is an investment in the future of our industry, the returns are endless. Learn more about Corporate Membership.
Satellite Forum Breakfast
Wednesday, April 6, 2022 7:15 am - 8:30 am
Commercial space companies are sending more satellites into orbit than ever before, providing a constant stream of data, images and communications capability. This breakfast provides an opportunity to hear key insights for satellite manufacturers, launchers and operators.
Space Warfighters Luncheon
Wednesday, April 6, 2022 12:15 pm - 1:45 pm
This luncheon honors the service and contributions to our national and global security by our military forces and those of our global partners. Remarks from a distinguished leader in the Space domain.
Women's Global Gathering Luncheon
Thursday, April 7, 2022 12:15 pm - 1:45 pm
The Annual Women's Global Gathering is an inspirational and memorable program. Participants will hear from accomplished senior leaders as they share their insights on the important role of women in the exploration of space.
Space Technology Hall of Fame Dinner
Thursday, April 7, 2022 7:00 pm - 9:00 pm
At the Space Technology Hall of Fame® Dinner we honor those who transform technology originally developed for space exploration into products that help improve the quality of life here on Earth. Join us to celebrate these technologies and conclude a week of successful discussions and networking at the 37th Space Symposium.