Volunteer at Space Symposium! By volunteering at this premier space industry event, you help support our vision to inspire, educate, connect, and advocate on behalf of the global space community. As a nonprofit organization, Space Foundation relies heavily on volunteer support at our events, and we really appreciate your valuable time.
Volunteer Requirements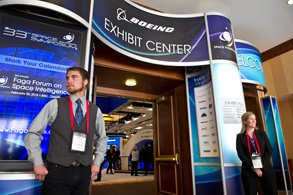 To be a volunteer at Space Symposium, you must meet these requirements:
Be at least 18 years old by August 2021
Dress appropriately, in accordance with our dress code. Business attire.
Provide two or more references if you have not volunteered with us before.
Understand that the Volunteer Program  Manager will evaluate your skills and preferences in order to place you in the best role.
Out-of-town volunteers, please let the Volunteer Program Manager know to discuss the possibility of volunteering with capacity and training/orientations in mind.
There may be additional requirements based on a particular job or activity.
Volunteer Benefits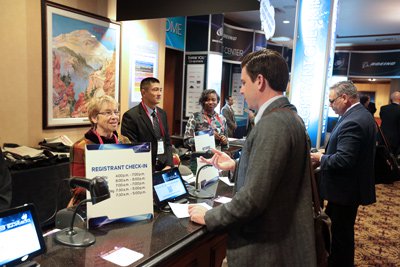 We truly appreciate your support to help run the 36th Space Symposium! To show our thanks, volunteers who work a minimum of four hours at Space Symposium receive a volunteer gift and the opportunity to support the premier gathering of the global space ecosystem. Other volunteer benefits are being strategically planned and will be shared.
Click here to fill in an Application to Volunteer. You will be contacted shortly with additional information.
Get Started Now
Questions?
Volunteer Program Manager Jennifer Walters is happy to answer your questions any time. Contact her by email at [email protected].
Jennifer will begin scheduling interested volunteers starting mid-June, you will hear from Jennifer via email when you are scheduled. You can check back at www.myvolunteerpage.com to check your schedule also.
Thank you.